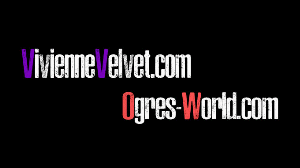 16:58 video
Pink. That's what Vivienne wanted to wear and so that's what I let her wear. Pink. It's a lovely color on her, especially in her thigh high stockings, pink bra and panty set. Add the pink high heels and you have a delightful girl wearing an extremely sexy as well as girly outfit. She wanted to wear her see through tutu so I thought why not, that will add to her image of cuteness.
Of course, I can't help but abuse her when she is trying so hard to look as sexy as possible. She looks so delicious, I take her out in the backyard and bind her wrists up behind her to a frame that used to hold a suspended chair. Her heels straddle the legs of the frame beneath her and her ankles are tied so that she is unable to move her feet at all except to try and adjust, preventing her heels from sinking into the soft sand beneath her feet.
I add a rope around the back of her neck and pull it forward, keeping her bent over and facing the ground. Now I can't help but gag the poor girl and so I strap the hot pink ballgag into her mouth and lock it in position with the strap pulling tightly against the corners of her mouth. She of course keeps whining and complaining as much as she can the whole ordeal so I let her struggle and drool for a while.
I stand her up finally, untie the strappado but leave her wrists bound together, the neck rope also gets untied from the frame and she is allowed to stand up. I can't stop laughing at the poor girl's predicament and she even gets mad at me about that. I go get a roll of vetwrap and then am merciful enough to pull the hair out of her gag and let it blow free for a minute.
The vetwrap then covers the gag and I make sure to wrap it into a Sweet Gwendoline style hood, locking the hard rubber ball in her mouth and making sure that she is completely unable to dislodge the intruder. She is obviously not happy about that either, so I go ahead and pull the rope from her neck to the frame above her, pulling more rope out to lock her arms down at her sides. Near the end of the video she manages to get the wrist rope to pull free from the frame beneath her but it does her no good. Her wrists are still tightly bound and she is still helpless to do anything but endure her uncomfortable position.